On invitation by my buddy Jo, I'm joining in the wishful thinking. A day late, but never one to be daunted by frivolous things, like, oh, punctuality, I'm hopping on the band wagon. It's the first time I'm linking up for one of these things, so hang on to your seats. [An old dog CAN learn new tricks!]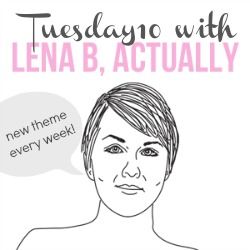 If I won the lottery... *sigh!* ... I'd:-
1. Kill the debt monster. It's been a looong time coming.
2. Buy myself any of Sarah Richardson's houses. I have SUCH a design crush on Sarah Richardson and her sidekick Tommy. But this design is my favourite:
3.
4.
And new cars for the whole family! No more oil leaks, mechanics, being taken for a ride, etc. [I'm pretty sure just thinking of this conjures up choirs of angels singing Hallelujah!]
5.
Don't have a CLUE where that is, but who says I can't go around the world in search of this place?
6.
Set up a trust fund for Jesse and her future.
7.
Set up a trust fund for helping friends or family with finance woes. Anonymously.
8.
Buy myself a Steinway.
9.
Quit my job so I can LIVE the way I choose to, rather than being limited by finances. Finally write the book I've been dreaming of writing my whole life. Spend my days writing. Reading. Photographing. Painting. Getting manicures. Playing with my little girl. Watch her grow up.
10. Never tell a soul I'd won.